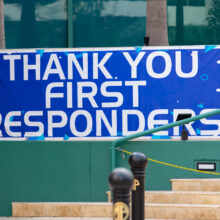 Putting the Responder First
OUR MISSION
C&FS EAP recognizes that first responders and their families have unique pressures and experiences that are outside the norm from other professions. These pressures can begin to take a toll on your worldview, how you see yourself, work-life balance and relationships. These pressures can also help responders reflect, grow, and shift perspectives to enjoy life more fully and view the world differently than anyone else due to the nature of the work and service. With that understanding, we believe in providing services to our first responder community, with emphasis on collaborating with you to have healthy overall wellbeing. Our services focus on understanding the importance of culturally sensitive services, focusing on educating our staff, clinicians, and linking with providers within the community who understand the first responder experience to help partner with you on your journey. We seek to empower families of first responders to increase their resilience and ability to manage the stressors of their family member's service.
CONFIDENTIALITY AND EAP
C&FS EAP is dedicated to keeping your information confidential. We know that reaching out for counseling support can feel like a difficult decision.  By law we must document our interactions, and we do so carefully under the guidance of the Health Insurance Portability and Accountability Act (HIPAA). Under HIPAA we must protect your information unless you provide written permission to disclose any information.  Full HIPAA disclosure statement is available upon request.
When is C&FS EAP legally obligated to disclose information without your written consent?
Imminent Harm to Self or Others Child or Elder Abuse Neglect or Harm​
Receipt of a court order or judicial subpoena​
Medical Emergency
Even when information is allowable to disclose, we only disclose the minimal amount of information necessary.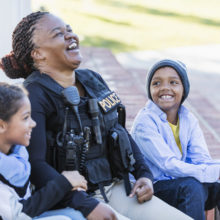 We See You Too: Supporting the Partners and Families of First Responders
As a partner or family member of a first responder, sometimes you may feel like your needs are on the back burner. Your strengths and resilience are just as important as your partners' and here at C&FS EAP, we see you, your hard work, and sacrifices that are made for your partners profession. We want to provide you, the first responder and your family with the tools to ensure that you are taking care of yourself and prioritizing your health, along with the health of your partner and your family.

It is courageous to reach out for support and decide to put energy into your wellbeing for yourself and your family. If you would like to partner with us for support, please either request EAP services below or call C&FS EAP at 716-681-4300 and we would be happy to work with you!
Helpful Resources