Emergency Rental Assistance Program Legal Clinic
The Employee Assistance Program (EAP) and Center for Resolution and Justice (CRJ) are offering two pop-up legal clinics at their TriMain offices to help eligible C&FS, Falk and Say Yes employees and their family members complete and file Emergency Rental Assistance Program (ERAP) applications.
Did you know that tenants and landlords, who are struggling to pay or receive rent due to the COVID-19 pandemic, may be eligible for up to 12 months of back rent, up to three months of future rent, and assistance with utility payments?
Attorneys from Center for Elder Law and Justice (CELJ), Neighborhood Legal Services (NLS), and the Western New York Law Center (WNYLC) will be onsite at the EAP offices, to assist with the ERAP applications and provide legal advice about other housing-related matters. Appointments are required. We are excited to offer this opportunity for onsite legal assistance to our C&FS family! If you, or someone you know, qualifies for ERAP financial assistance, make your appointment today (link is below) so that we can help you apply before the funding runs out! The eligibility criteria is very generous; please click HERE to view the financial eligibility chart to see if you may qualify.
When:
Wednesday, September 15th, 2:30pm-6:30pm &
Tuesday, October 5th, 2:30-6:30
Where:
Tri-Main Building, 2495 Main Street, Suite 357, Buffalo, NY 14214. This building is accessible for all visitors.
If you have questions or want to register by phone, please call Gayle Murphy at (716) 335-7102.
Request EAP Services
Fill out the online intake to connect request services from C&FS EAP.
If you need immediate assistance for a non-emergency issue, contact us 24 hours a day, 7 days a week, at 716-681-4300
Browse Our Helpful Resources
C&FS EAP Helpful Resources are a great place to begin if you are looking for information on common challenges.
Click here to browse the helpful resources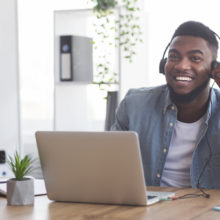 Check out On Demand Webinars
Are you interested in self-care but aren't sure where to start? Are you looking for a quick, relaxing yoga routine to do while you're at work? Has the pandemic disrupted your normal healthy routines and relationships?
View a full list of EAP ON DEMAND webinars
Check out these featured ON DEMAND webinars for some great advice from trusted local experts.
Sign up for C&FS EAP's Email List
Be the first to know when we send out employee communications, including newsletters and mindful moments, and event information and updates.
Signing up for our e-mail list is 100% confidential – we will not share your information with your employer or any other organization.
Learn More About Your EAP Benefit
We all have complex lives and aim to balance many roles. None of us are without challenges, and your EAP team understands that the more support you have to meet life's challenges, the better off you are both at home and on the job. Employee Assistance Programs exist because employers recognize that employees are people first….
Even though your employer has invested in this service for you, your contact with EAP is completely confidential. No one will know you have accessed EAP without your consent.
Click here to learn more about EAP Counseling and Coaching