EAP provides regular newsletters and communication to raise awareness and provide solutions for common issues employees face. We pay close attention to trending issues around Western New York so that the topics we cover stay relevant and helpful to you!
During the Covid-19 Crisis, C&FS EAP is focusing on providing free webinars and other resources to support you and your family – please see our Helpful Resources page for a curated list of topics and resources that we know and trust. We will be re-introducing our regular newsletter when the current crisis is over; see below for links to our previous newsletters.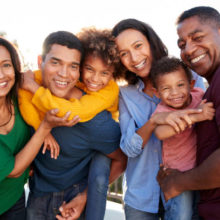 Make the New Year "Work" for You!
Click here to read and share our latest Employee Communication
ARCHIVE:
November 2021: Holiday Edition: Self-Care
Mindful Moment: You are NOT Alone
Mindful Moment: Maximizing Your Energy Levels
Mindful Moment: Your Mental Health Story Matters
Mental Health Awareness Month 2021 Newsletter
Mindful Moment: In the Moment Support
Mindful Moment: We Are Stronger Together
Mindful Moment: Consider an Act of Kindness Today
Mindful Moment: Physical Distancing and Social Isolation
Transitioning to School in Fall 2020: Keep the Focus on Skills
August 2020 Mindful Moment: Should you quit tobacco cold turkey?
Assisting Co-Workers and Employees during the COVID-19 Changes
Learn more about how to manage your reactions to stress – lets care for ourselves and others during this time of uncertainty!
EAP is debuting new telehealth services – click to get more information about how you can get support through video or telephonic counseling.
March 2020 Employee Newsletter
January 2020 EAP Benefits Reminder
December 2019 Newsletter: Making the Most of Teamwork
October 2019 Newsletter: Shining a Light on Postpartum Depression
September 2019 Newsletter: 3 Tips for Handling Burnout
August 2019 Newsletter: When Vaping Hits Home
July 2019 Newsletter: Is Your Cell Phone Bad for Your Health?
June 2019 Newsletter: Organizing Your Home Without Getting Overwhelmed
May 2019 Newsletter: Building Your Plan for Wellbeing
April 2019 Newsletter: Honestly Communicating with Your Supervisor
March 2019 Newsletter: Handling Substance Abuse in the Workplace
February 2019 Newsletter: Understanding the Stresses and Barriers that Impact Our Lives
January 2019 Newsletter: EAP Employee Benefit Reminder
December 2018 Newsletter: Focusing on the Joy of Holiday Giving
November 2018 Newsletter: How to Support Co-Workers Experiencing Domestic Violence
October 2018 Newsletter: Communicating through Conflict
September 2018 Newsletter: 3 Safety Tips for Staff Working in the Community
August 2018 Newsletter: Why Social Wellness Matters
July 2018 Newsletter: Suicide Prevention for Those in Crisis
June 2018 Newsletter: Coping Through Trauma – Getting the Support You Need
May 2018 Newsletter: What Message are you Sending? 6 Tips for E-mail Communications
April 2018 Newsletter: Internet Safety and Your Children
March 2018 Newsletter: Healthy Meal Planning for Busy Schedules
February 2018 Newsletter: Recognizing and Treating Seasonal Depression
January 2018 Newsletter-Annual Benefits Reminder
December 2017 Newsletter-Are You Ready to Quit? 4 Smoking Cessation Myths
November 2017 Newsletter-5 Easy Steps Towards Saving for the Future
October 2017 Newsletter-Working and Thriving in Anxious Times
September 2017 Newsletter-How to Handle High Conflict People
August 2017 Newsletter- 5 Ways to Improve Your LGBTQ Cultural Competence
July 2017 Newsletter- How Professional Development Impacts Your Wellbeing
June 2017 Newsletter- 4 Steps to Better Sleep Health
May 2017 Newsletter- Let's Talk About Mental Health 
April 2017- How to Deal with Conflict: 5 Styles of Conflict Management
March 2017- Spring Into Sobriety: 4 Ways to Stay Sober this Spring
February 2017- 3 Simple Ways to Stay Healthy This Winter
January 2017- Giving Back To Our Troops: Supporting Veterans and Their Families in the Workplace
December 2016- Caring for the Caregivers
November 2016- Grief and the Holidays: Dealing with Loss during the Season of Joy
October 2016- Money Matters: 4 Steps Toward Financial Well-being
September 2016- Diversity Matters: Understanding Bias