New Look for C+FS EAP

Over the next few months, you will be noticing our new logo and colors being updated. We are excited to create a fresh new look for all our posters, flyers, educational materials and our website too. Let us know what you think and reach out if you are in need of any updated promotional materials. A visible EAP will be more utilized and ultimately more effective.
Want to Expand Your EAP Benefit?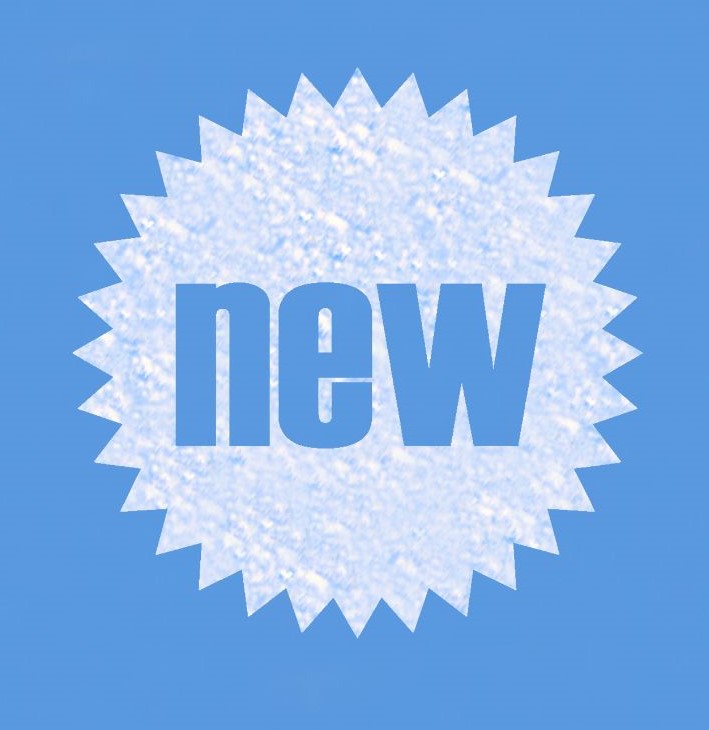 C+FS EAP is excited to offer a new Expanded EAP option. This new option is in response to requests by employers to provide additional benefits for employees and their family members! This new option will provide up to eight (8) sessions of counseling or coaching to employees and anyone living in their household.
Expanding this benefit with C+FS EAP from four (4) to eight (8) sessions gives you options – and could bring significant enhancements to employee well-being and workplace productivity. Our hope is to offer greater opportunity for employees to access the highest quality mental health and well-being supports, easily.
Providing deeper and more comprehensive support.
Offering opportunity for more sustained improvements.
Potential to managing more complex concerns.
Opportunity for greater prevention and skill development.
Demonstrated investment in your employees.
Want to learn more or receive a quote for the Expanded C+FS EAP option – reach out to Megan Andrews, LCSW-R, Director at 716-681-4300 or mandrews@cfsbny.org
In the Community: At New York State SHRM Conference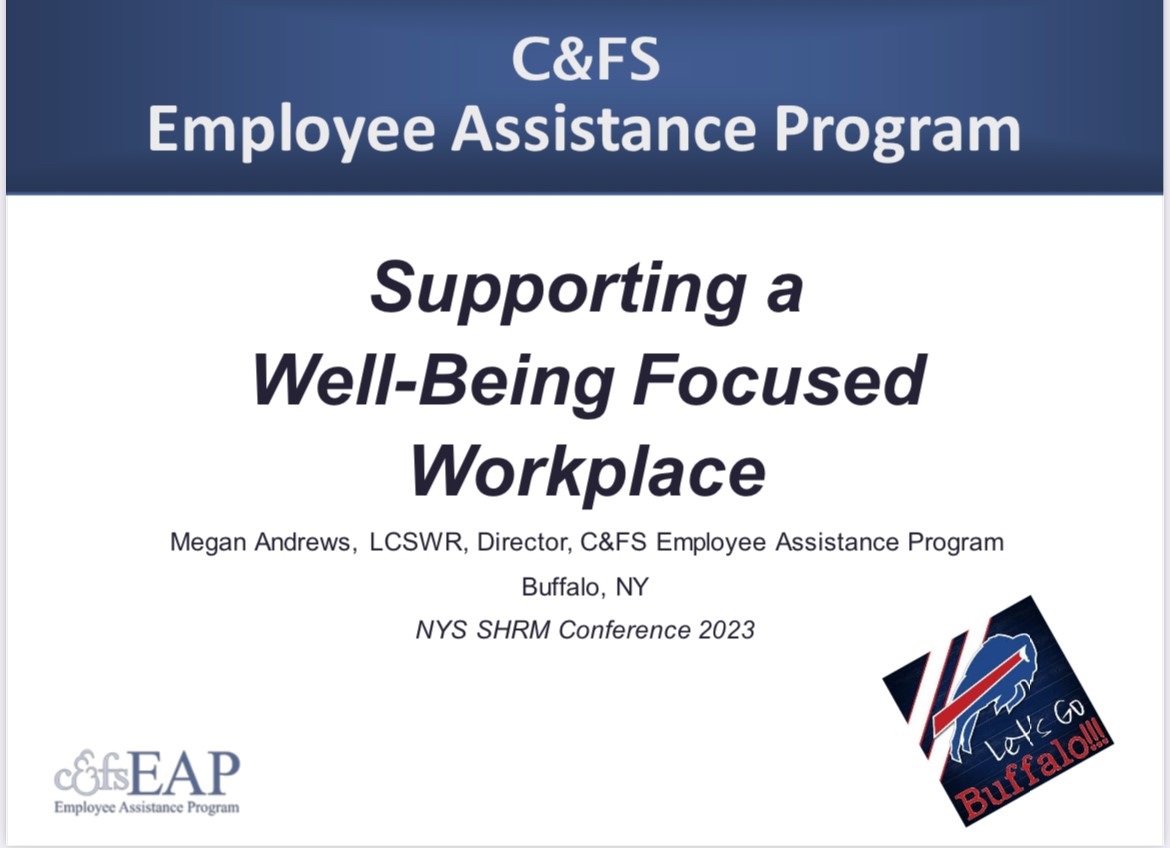 Megan Andrews and Marissa Desiderio attended the New York State SHRM conference last month where Megan was honored to represent the EAP program to present "Creating a Well-Being Focused Workplace". It was great to connect with trauma-informed HR professionals and discuss the importance of a solution focused approach in supporting employee mental health.
UPDATED: Fall 2023 – Winter 2024 C+FS EAP Presentation Catalog
Take a look at the EAP presentations. These are great opportunities to promote the wellness support you are offering employees.
C&FS EAP Presentation Catalog Fall 2023-Winter 2023
C+FS EAP is growing!
Thank you to all our members for committing to workplace wellness and choosing C&FS EAP. We know you have options, and we value your partnership.
Welcome to our newest organizations this quarter!
City of Lockport
Boys & Girls Club of the Northtowns
City of Jamestown
In Case You Missed It Last Quarter:
September was Suicide Awareness Month
Here are some helpful handouts regarding Suicide Prevention:
Promoting EAP – Toolkit
C&FS EAP values our partnership and wants to ensure that you have access to as many resources as possible to promote EAP within your organization. We know that in order to be a successful EAP we need to be visible, and we cannot do that without you! In response to our February offering, Best Practices for Promoting your EAP, we have developed a webpage to provide guidance and resources for promoting EAP to employees. Here you will find helpful tips, handouts, and videos that you can share with your employees to help them learn more about their EAP benefits.
Thinking about an Administrative Referral?
C&FS EAP has updated the process for an administrative referral. You can learn more and watch a short quick start guide by clicking the link below. If you have any questions about this new process, please contact us directly at 716-681-4300 or eap@cfsbny.org.